Akropolis: February 2020 Update
Development update, upcoming mainnet launch, news and more!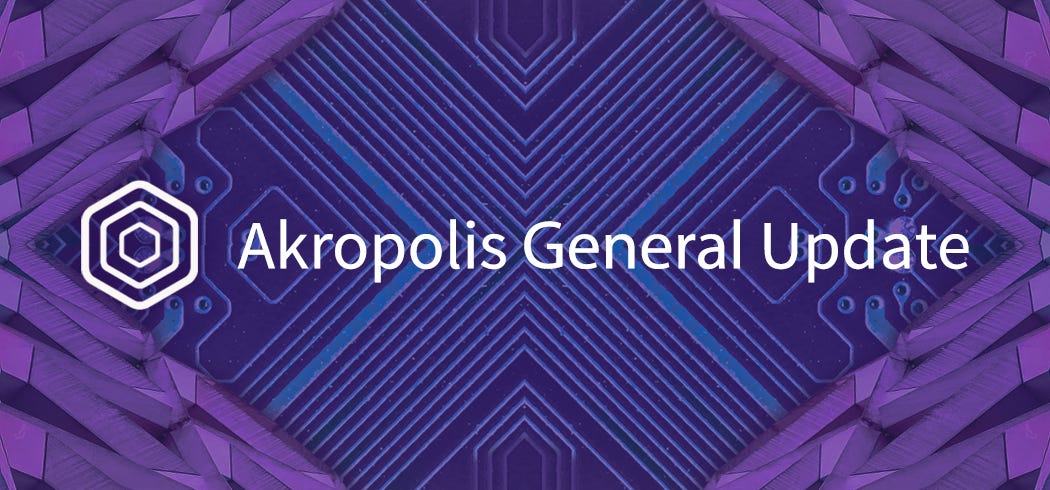 Hey everyone!
As we're heading towards shipping our product on mainnet, we're rolling out our newsletter updates - subscribe to them here.
February updates
Lending pool:
We have been developing and enhancing our Lending pool. After adding new features and thorough testing, a new version of the frontend has been launched - find it at https://pool.akropolis.io/.

Please check ouк Beta-testing announcement, it has a link to the FAQ and will guide you through the process :)

We are preparing for the soft mainnet launch of our product in March. This means that we're going to open access to the pool gradually - ping us on Discord to make sure you get a spot!
Technical Risk Management:
In the light of the recent DeFi exploits, we have decided to double down on mitigating technical risks. These are the steps we're taking: 
Thorough security audit with Certik;

Modelling of different scenarios to test contracts logic and find possible flaws;

Implementing inherent limitations to the protocol that minimise the potential attack surface;

Implementing a 10-day-delay for any changes made through governance vote;

Setting up bug bounty and working with white-hat hackers to identify DeFi-specific attack vectors.
Substrate & Open Source Development
Our DAO implementation on Substrate is progressing. We're preparing for the Thebes and Sparta Testnets launches.
On the OS Dev front, an announcement on Polkahub: we completed our 2nd milestone ahead of schedule. We are now days away from completing the 3rd milestone and launching Polkahub in full force for everyone!
Upcoming plans
Besides everything we mentioned, in March, we will be working on:
Continuous beta-testing of our platform — both in terms of code logic and UX;

AkroDAO launched to manage the pool. Creating a governance module with the AKRO token.

Aztec SDK integration in order to anonymise incoming funds and distributions into/from the pool by the pool members (since Aztec SDK is still in alpha, we intend to integrate it into our Rinkeby testnet temporarily.)
If you wish to know more about each of the above - dive into our Development Update

here

!
Events
At the beginning of February, we presented Polkahub at the Polkadot meetup organized during ETHDenver. Our presentation was well-received, and we may turn it into a coding session once Polkahub is fully live, in March.
Overall, it was a pretty interesting meetup - many questions from the attendees revolved around Polkadot view on shaping the ecosystem, especially primitives for #DeFi. 
As you know, we're one of the first teams who started to work on bringing DeFi to Polkadot ecosystem - and we actively track the ecosystem development too. Within our Substrate chain, we rely heavily on the most popular pallets and frames from the Substrate ecosystem. This gives us the opportunity to bootstrap our nodes with community-tested modules in no time and concentrate on bringing more value to the Polkadot ecosystem.
Check out the photos here:
In other news - we will be speaking at ETHCC in Paris this Wednesday! Our CEO, Ana Andrianova, will give a talk about "Undercollateralized loans and DAOs: how to combine these?" and describe our upcoming product on stage.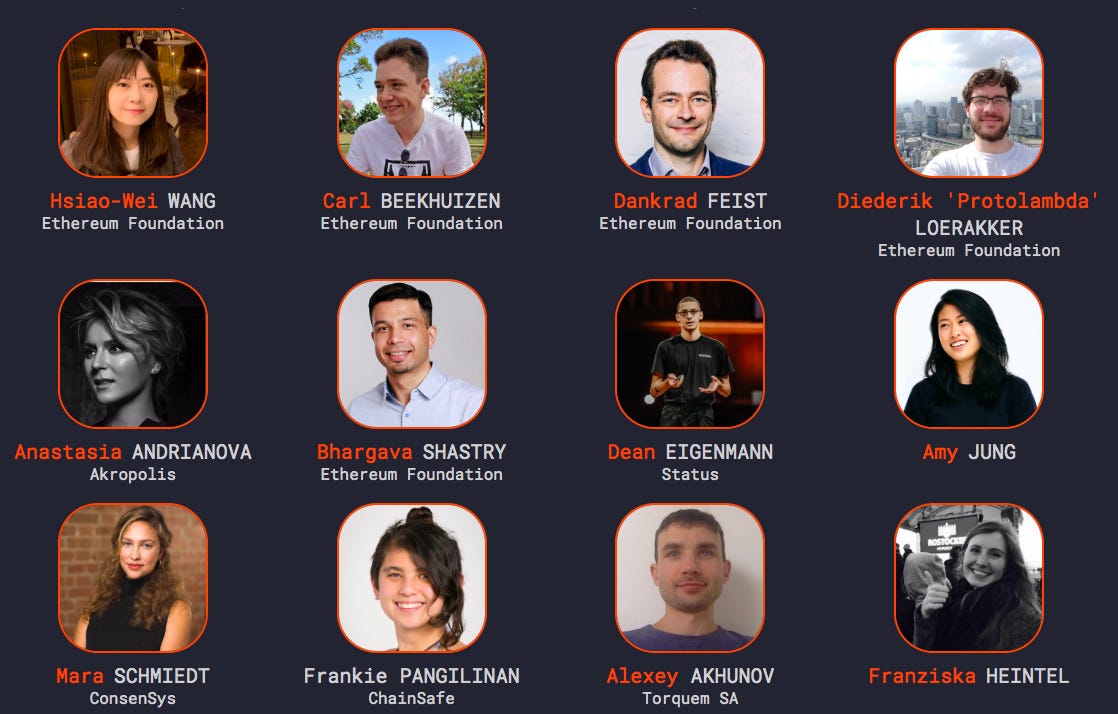 Mark your calendars - March 4th, 5:40 PM and check out the full agenda - it rivals one of Devcon! :) 
That's all for today, thanks for reading - and don't forget to sign up for upcoming newsletters!